IWDK22 – One of Denmark's Biggest Tech Festivals
IWDK, Internet Week Denmark, is a festival that takes place in and around the city of Aarhus. The festival pays tribute to the tech industry and the importance of digital technologies in the development towards a greener future. Join us from 3-8 May 2022. Let's tech it forward.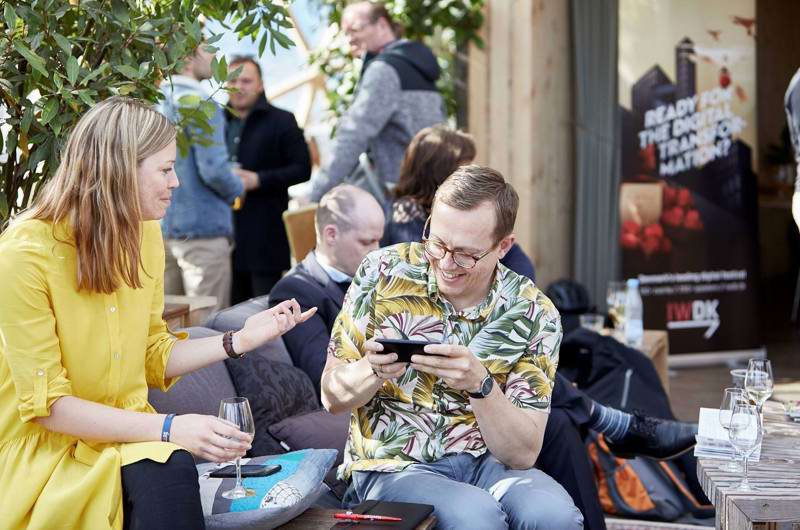 IWDK22 invites you to join this year's conversation on our digital age from 3-8 May 2022. The festival celebrates the internet's success and impact on innovation, business, and our everyday lives. However, the festival is also a place to address and discuss the shadowy sides of digital technologies, present in today's society.
The backbone of Internet Week Denmark is a weeklong festival based on crowdsourced events. This means that companies, educational institutions, networks, and individuals contribute by hosting events during the festival, which facilitate a great platform for knowledge-sharing, learning, social meetings, and networking. IWDK22 consists of four different tracks: citizen, green tech, entrepreneur, and crowdsourcing.
After a long period of physical lockdowns, we hope to bring people physically together for IWDK22. But we also bring our learnings from last year. This means that IWDK22 will neither be fully virtual nor completely physical - but somewhere right in between. That way we can share our knowledge and content in the best possible way!
A week of talks, debates, workshops, and hackathons. The festival is open for all - we look forward to welcome you.
Who are hosting IWDK22?
The festival was originally initiated by Smart Aarhus and was part of the Smart Aarhus development process in 2013. Several actors are involved in the process of creating IWDK22. Culture Works, an Aarhus-based creative agency, is the lead operator in 2022 and is responsible for facilitating the festival. Furthermore, the festival is driven by three track partners: Centre of Digital Youthcare (CfDP), The Alexandra Institute, and Happy42.
For more information, visit the official Internet Week Denmark website: www.iwdk.dk
Sidst opdateret: 29. august 2023