Go Green with Aarhus
Climate change is one of the biggest challenges the world has ever faced. That is why Denmark has set a national target of being independent of fossil fuels by 2050. And also the reason that the City of Aarhus has set the goal of a carbonneutral society by 2030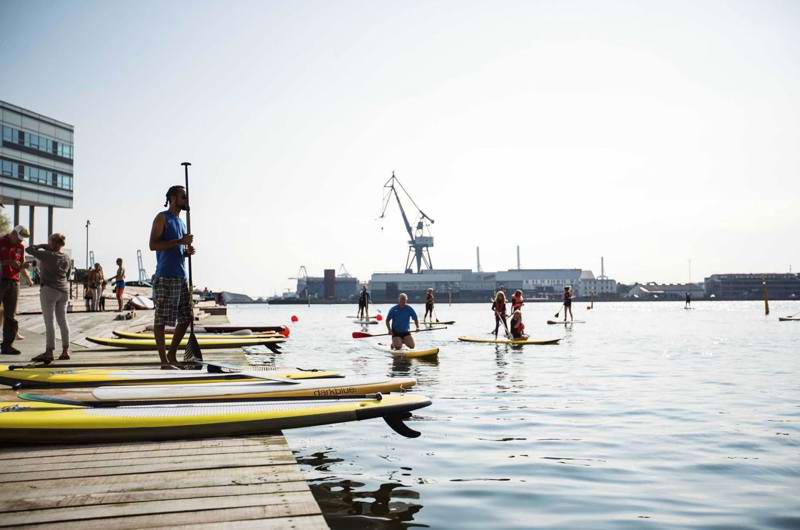 The cities of the world are major contributors to global warming, which means they have a particular responsibility and play a major role in the green transformation. Aarhus has therefore set its own ambitious target to reduce its CO2 emissions.
Our vision is a CO2-neutral city by 2030, as a step along the way towards the fossil-free society. It is conducted by a Climate Strategy and a Climate Action Plan.
Both will ensure a transformation that will go hand-in hand with commercial development and intelligent urban growth. 
And we've already come a long way! The City Council has been driving the transformation since the plan was conceived in 2008. Examples include the switch to green district heating and electricity in 2016 by burning biomass instead of coal; the new light railway that will reduce the use of fossil fuels in public transportation, and the energy renovation programme for the councils own buildings, which will mean considerable energy savings. 
These are all major steps along the way, but we still need concentrated effort to reach our objective. 
The details of the specific initiatives and projects that will run between 2021 and 2024 is described i the citys Climate Action Plan.
Sidst opdateret: 12. september 2023